ABOUT OUR DOGS, POHRANICNI STRAZE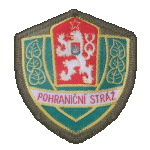 About Pohranicni Straze dogs
*dogs for SPORT,and police . PRIVATE PERSONAL PROTECTION ,POLICE DUAL PURPOSE, DRUG AND TRACKING DOGS.
we specialize in the original Czech police dogs. ones used to build the foundation of the working German shepherd. bred for strength,health,trainability,and endurance.
not to mention longevity.
the Czech police breeding program produced only dogs that could protect and serve, and most of all have an undieing loyalty to its master. strong working structure and a sharp mind that was able to solve problems,and adapt to all situations and environment. health and mental soundness was a must. these dogs were bred to be in harms way, to serve the people, the country. To fight in wars, to never run away.
even to die for their master if it came to that. they found bombs,jumped out of planes, pulled men out of fires. never leaving the masters side.
this kennel; searched hard to find these old bloodlines. they come from a kennel in Czech that still to this day carries the original line. They train these dogs for every needed job in the world. and they are secure in knowing these dogs will protect their children too.
so in today's world, home invasions,muggings,car jacking, baby abduction, ask yourself WHAT CAN I DO?
you get a dog that isn't bred for show, a dog that will stop an intruder,a dog that will keep that baby safe,a dog that stays quietly in your car, never letting anyone hurt you.
a dog you can take everywhere, that trains fast and easy, and only goes to work to protect you when danger raises its nasty head.
If you are young or old, these dogs are calm and serious. you are there only focus, you are their life. they will die for you and your family.
Don't settle for less. Get a Reinwald Kennel Dog or puppy and sleep soundly at night.
******************************************************************************************************
home of the BLACK MALINOIS,IMPORT QUALITY GERMAN SHEPHERDS in residence
.quality k9 dogs,puppies that you can live with, service and police dogs.schutzhund and KNPV.
CONTACT FOR AVAILABILITY,
puppies available
no washed out bloodlines,no pups sold for breeding to unqulified breeders.
BE IT COMPANION ,POLICE, SERVICE, SPORT, KNPV, SCH,HOME PROTECTION
PUPPIES ARE IMPRINTED EARLY. THEY WILL BE WHATEVER YOU WANT THEM TO BE.WE PRODUCES SOUND NERVES.
DRUG TRAINING,POLICE DOGS TRAINING , KNPV DOGS,SCHUTZHUND DOGS,DOGS FOR MILITARY,DOGS FOR COMPANION,DOGS FOR SHOW.
TRAINING ,TRAINING